Outschool Stories
How a New Mexico school district expanded opportunities and boosted student motivation during remote learning.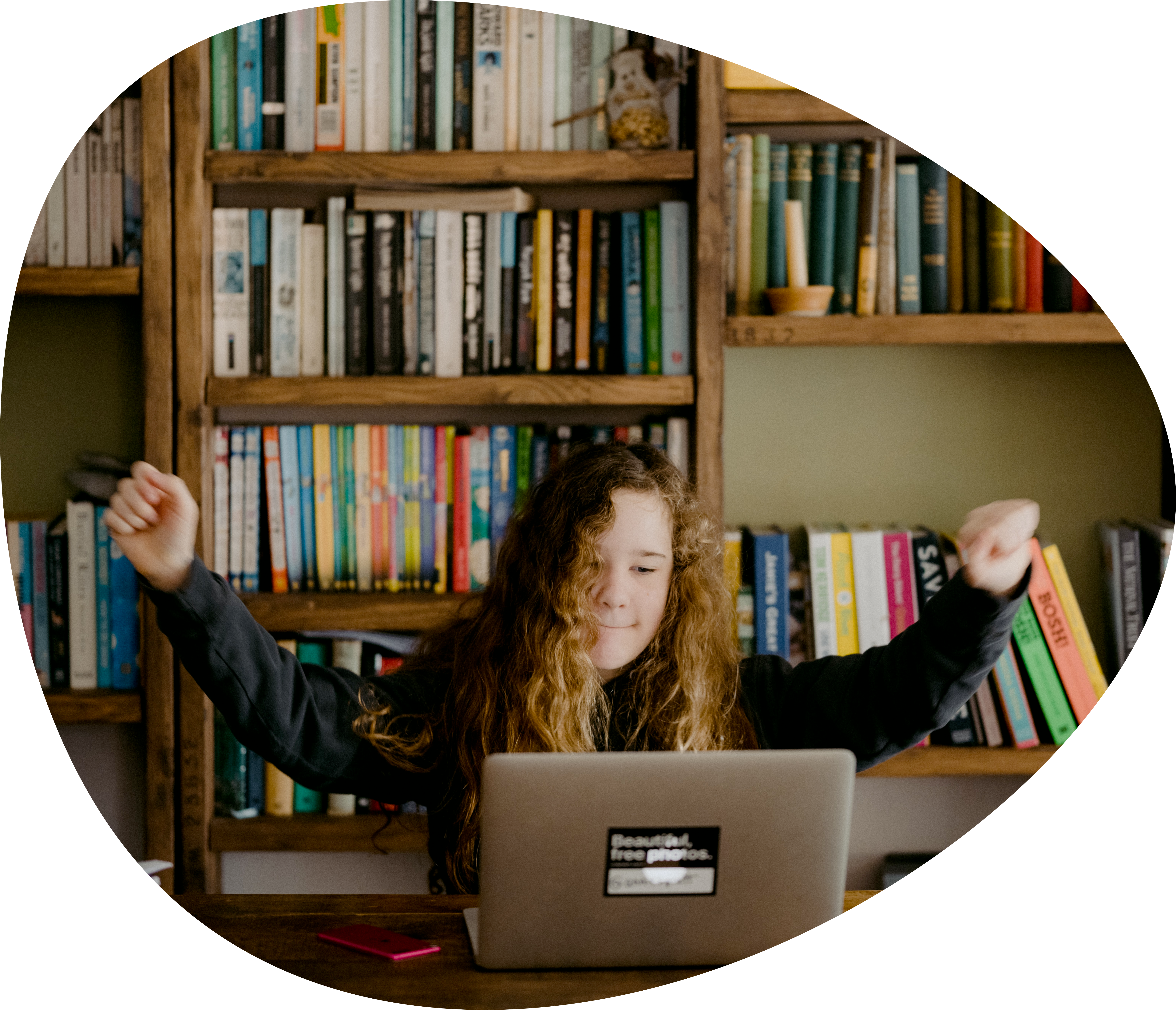 The past year has been difficult, to put it lightly. But it's also been a time of innovation.
One district that embraced innovation is Hagerman Municipal Schools, located in a New Mexico town of 1,000 people.
Dan Jennings is the Technology, Data and Testing Coordinator in Hagerman. As the district began the 2020-2021 school year fully remote, he noticed student motivation was a challenge. Dan found Outschool, an online marketplace for live, small-group, expert-led classes for kids ages 3-18. He soon found how it could help his students explore fun interests and stay motivated while adjusting to learning from home.
A leader seeks to expand opportunities and boost motivation
Fortunately, even prior to the pandemic, Hagerman teachers and students were using digital devices and resources for learning in the classroom. This means the logistics of remote learning were covered.
However, this did not necessarily make the transition easier for students.
"There's something about being physically with students that makes it easier to get the kids to do their work," Dan said.
In the spring of 2020, the teachers and students knew there were only nine weeks of school left as they moved to remote learning. This made it easier to stay engaged.
Beginning the year remotely, though, made "getting the kids motivated to do the things they needed to do the hard part," Dan said.
At the same time, the district's small population limited their curricular options, especially for electives classes. The district simply could not afford to hire enough teachers to match the interests of their students. Elective classes, when tied to students' interests, have a powerful positive impact on student motivation. And they needed motivation more than ever.
Despite these challenges, Dan was determined to lift his students' spirits and keep them engaged in learning.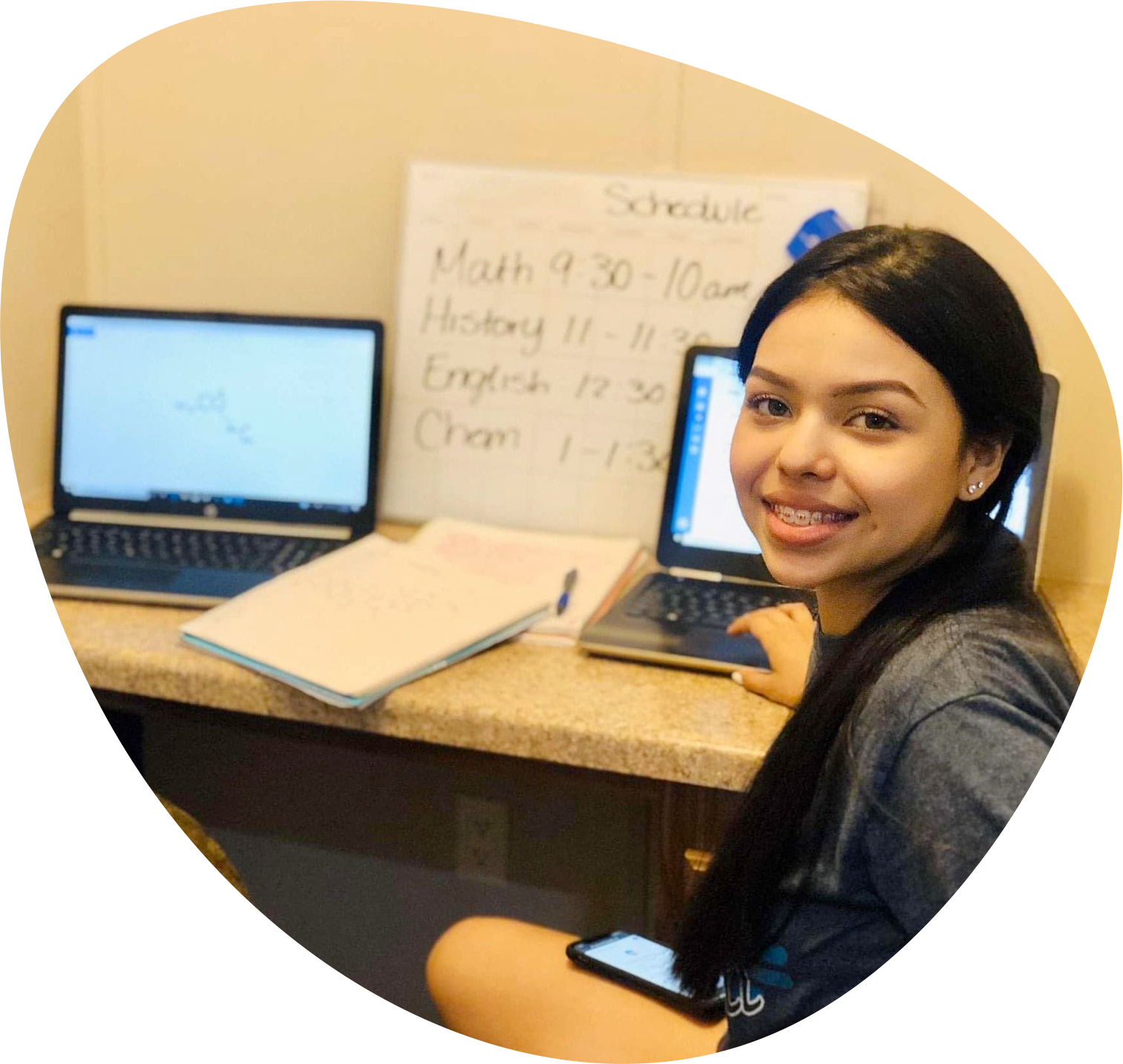 An innovative way to spark students' curiosity
Early last fall, Dan discovered Outschool, an innovative online platform for 100,000+ small-group, expert-led classes for kids ages 3-18.
Dan soon realized he could offer students the chance to take Outschool classes of their choice as an incentive for staying on track with their work.
This would serve two purposes:
Help students stay motivated by exploring topics that interest them and
Expand opportunities by offering a breadth of classes their district doesn't offer
He worked with Outschool to set up a simple "wallet" system, where each student could log in to the Outschool platform and would then have funds pre-loaded into their account.
"I said, 'Kids if you're on track, you can explore this menu of really cool topics,'" Dan said.
Students could now take the coding, music, or cooking classes not offered in the district. Additionally, Dan loved how students could take core classes like English or Science taught with a fun twist.
For example, Outschool teachers offer classes teaching chemistry through the potions and spells of Harry Potter.
"We told the kids, 'You pick the class. We'll work your schedule out. Go play in the playground of learning," Dan said.
From the start, he heard positive feedback from students who've taken Outschool classes.
"The kids say, 'this was really fun because it was short, it wasn't for a grade, and it was something I have always wanted to learn about,'" Dan noted. "Having people come back and say 'hey this learning was fun.' You don't really hear that very often."
Specifically, Dan recalls one student who took a Minecraft class and was able to learn more deeply about the back-end workings of the game, which they had never explored before.
"The class took what they were interested in and took them down a little bit deeper," Dan said. Classes sometimes sneak in learning while students are having fun.
"We told the kids, 'You pick the class. We'll work your schedule out. Go play in the playground of learning."
Seeing a future with expanded horizons for students
As Hagerman considers the future, the district plans on keeping the best parts of remote learning through platforms like Outschool.
"I feel there's always going to be an element of remote, and this shows us that it's not scary. It's not just for the elite. It's not only for the college-bound. It's for everybody," Dan said. An innovation that was required during the pandemic turned out to be one that the district will keep around because it is good for students, even when they are back in school.
For a town of only 1,000 people, one of the most powerful lessons of connecting students to Outschool's library of thousands of classes is the expansion of opportunity.
Giving students a chance to explore topics on Outschool is a way to "get people out of our bubble, to experience what it's like to be in other places, experience new things, and think differently. That's huge for us," Dan said.
With that mindset, it's clear Dan and Hagerman Schools are on track for success, no matter what the future holds.
Outschool is an innovative marketplace of high-quality, live, small-group classes for students ages 3-18. We help schools and districts significantly expand their elective course catalog and academic support capacity.
Connect With Us
We'll reach out shortly to schedule a conversation about
how Outschool can meet your needs.